Tag Archives:
The Dark Tower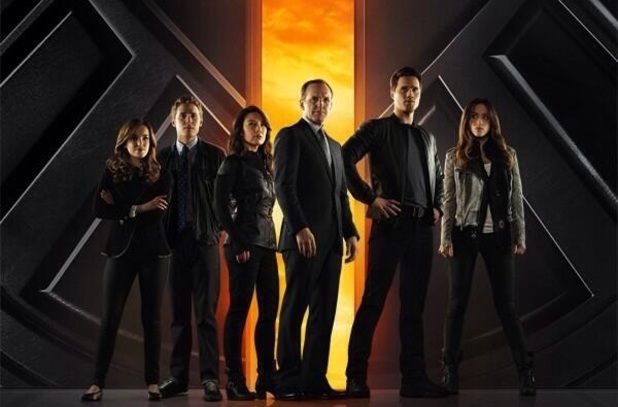 In the history of TV shows making the jump to movies, there's only ever been two instances (at least, that I can think of) where the movies were produced during the show's active run on television: The X-Files and The Simpsons. Both shows had ambitions to have a feature film franchise that would tie into their still on-going series runs, and both shows ultimately didn't do much with their ambitions. Jump forward to today: Stephen King's The Dark Tower book series has been passed from studio to studio, (Universal to Warner Brothers), and it still has no home willing to give it the green light. Most likely, it's due to the fact that, like those previously mentioned shows, The Dark Tower was proposed as a package deal of TV and movie projects that would dovetail with each other.
Through the planned films and TV series, the novels would unfold throughout films and the television show. Seven books (to start), across film and television, one picking up after the other. The theatrical and televised experience were planned to link together as one cohesive experience, in order to tell a really big story with as few gaps as possible. A very ambitious idea, but again, an idea that would require a lot of commitment and funding. What would really help in a case like this is a precedent: a successful test case where the idea they're aiming for can be proven to be not only fruitful, but insane not to take into serious consideration. Thanks to Disney and Marvel, Ron Howard's magnum opus might have a second chance at life.
Enter Marvel's Agents of S.H.I.E.L.D.: a weekly hour long with Marvel's big wigs and Team Whedon as executive producers/show runners. With familiar faces (Agents Hill and Agent Coulson) as well as a fresh cast of new faces for us to get used to, the show premiered this past week with a debut that topped The Voice and previous Tuesday champion supreme N.C.I.S. The premise is basic, but effective: there's enough crazy stuff out there that S.H.I.E.L.D. can handle without the aid of The Avengers, and that is what the show will focus on. However, right from the pilot, we were treated to a few nerd-centric references sprinkled throughout the program. "Asgardian Mussolini," "Agent Romanov," "Dr. Erskine," "Extremis" – all were mentioned in one hour of television that effectively connected this new television show to the Marvel Cinematic Universe.
Right from the very beginning, Marvel has managed to do what Ron Howard and Universal/Warner Brothers planned and failed to execute. They've started what looks to be an entertaining romp that brings the "Motion Picture Of The Week" feeling back to ABC for the first time since Alias, and they've done it in a fashion that will help fans get their Marvel fix in-between films. Excited for Thor: The Dark World? Watch Agents of S.H.I.E.L.D. and get primed for more Asgardian Action. Ready for Captain America: The Winter Soldier? So's Agent Coulson. With a television show and a cinematic universe both in production, the wait for the next Marvel story on film is reduced and the story is enriched even further. Ultimately, if Agents manages to work out, the Marvel Universe is going to get a lot bigger and a lot more profitable.
Which circles back around to the main point of this whole piece: now's the perfect time to start bringing Ron Howard's
adaptation of The Dark Tower to fruition. Should Whedon and Company manage to succeed in creating a viable, cohesive television/film universe, you're going to see a lot of properties aiming to do just that same thing. DC is already weaving their television properties together, possibly in hopes of using their previously unadapted superheroes in the future Justice League film Warner Brothers keeps saying they're going to make and Star Wars is still planning on producing live action and animated shows that'll tie into the film franchise. If Agents of S.H.I.E.L.D. works the way it should, the model we measure franchises by will once more be changed by Marvel's steady hand. Unsurprisingly, the comic book rights to The Dark Tower are owned by Marvel, who have made a successful run of comics out of pieces of the series. Maybe this could help in the long run, or maybe it's a coincidence.